Miller For Illinois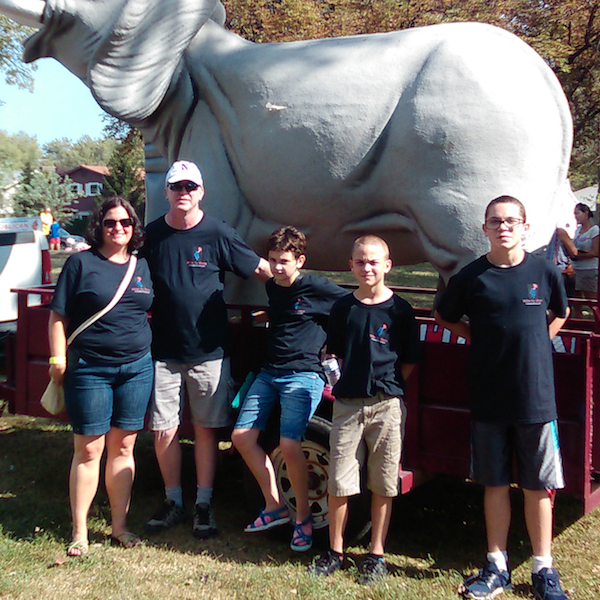 Mount Prospect nurse Katie Miller has announced her candidacy for state representative in the 53rd Illinois House District
Mount Prospect nurse Katie Miller has announced her candidacy for state representative in the 53rd Illinois House District, running on a platform of fiscal conservatism, shrinking state government and cutting income and property taxes.
The 53rd includes portions of Arlington Heights, Prospect Heights, Buffalo Grove, Mount Prospect, Wheeling and Des Plaines.
A wife and mother of three, Miller works in the epilepsy clinic at St Alexius in Hoffman Estates and as Case Manager at Northwest Community Hospital in Arlington Heights. She began her nursing career in 2000.
"Illinois already has the highest taxes in the nation. And our leaders continue looking for new ways to raise them," Miller said. "It's about time suburban taxpayers had an advocate in Springfield."
She is running to replace incumbent State Rep. David Harris (R-Arlington Heights), who first joined the Illinois legislature 35 years ago— in 1983.
Harris is a leading member of Illinois' notorious "Surrender Republican" Caucus, one of 15 party members who voted for a massive income tax hike supported by Chicago Democrats, like House Speaker Michael Madigan and Cook County Board President Toni Preckwinkle.
Without Harris' support, the bill would not have passed, nor become state law.
Northwest Suburban Cook County taxpayers will pay an additional $435 million in income taxes this year, thanks to Harris' vote.
"We need a state representative who will serve and protect our own communities— not do the bidding of the Chicago Machine," said Miller. "We didn't send Rep. Harris to Springfield so he could raise our taxes to fund Chicago corruption and bailouts."
Chicago taxpayers will continue to pay less for their own public pensions and schools, thanks to Harris' support. Taxpayers in our Northwest Suburbs will now pay more.
According to an Illinois State Senate Analysis, Harris' tax hike will cost all taxpayers in his district more, including Buffalo Grove ($1,073 per year), Arlington Heights- North ($1,067), Arlington Heights-South ($1,017), Mt. Prospect ($722), Prospect Heights ($711), and Wheeling ($575).
The daughter of Niles Township Republican Committeeman Joe Hedrick, Miller was raised in Morton Grove and attended Niles West High School; she's a graduate of University of Illinois-Chicago's College of Nursing Urbana regional site.
Miller's three children attend public schools in District 57 Lincoln middle school and District 214 Prospect High School; her husband, Greg, is an engineer with Continental in Deer Park.
millerforillinois.com